Back to the Future books I, II, and III. $3 shipped each, or take all for $8 shipped.



Shadowmancer - $5
Gunslinger - $4



Knit Now book. This is a beginners knitting book that teaches you basic skills and has instructions for easy, cute projects such as iPod cases. The cover says it includes needles and yarn, but this does not. Hardcover. $5



Chamber of Secrets paperback - $5
Prisoner of Azkaban paperback - $5GONE
Goblet of Fire paperback - $7GONE
Half Blood Prince hardcover - $13
Deathly Hallows hardcover - $14GONE
All excellent condition.



The first Found book. The cover has some creases, and the first page is coming loose, but still very readable. $6



Let The Right One In. Perfect condition. Paid $16, asking $8.



Darkly Dreaming Dexter paperback. $5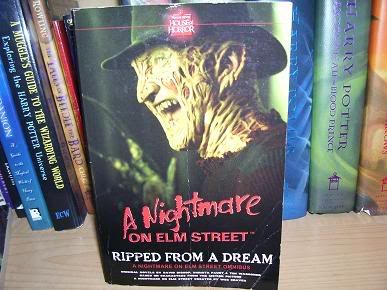 Ripped From A Dream: A Nightmare on Elm St omnibus. Includes three books. The cover is creased, but otherwise great condition. $10.



American Psycho by Bret Easton Ellis, $6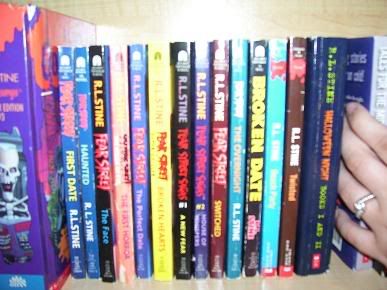 RL Stein lot, 14 books.
Includes:
Fear Street:
First Date
Haunted
The Face
99 Fear Street: The First Horror
The Perfect Date
Super Chiller: Broken Hearts
Saga #1: A New Fear
Saga #2: House of Whispers
Switched
The Overnight
Not Fear Street:
Broken Date
Beach Party
Twisted
Halloween Night: Books 1 & 2
I will NOT break up this lot. $20 shipped, or make an offer.



-Encyclopedia of Vampires, Werewolves, and Other Monsters. Read about it here. $12
-Mysteries of the Supernatural. $7
-Hanuted Places: The National Directory. Read about it here. $10
-True Ghost Stories - Hans Holzer $5
-Kiss Wedding Planning Guide $5
-Sex and the City by Candace Bushnell $5